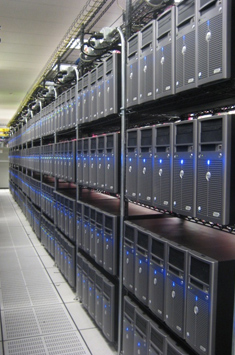 Website Hosting Brief Overview
Website hosting is a requirement when building any website. If you do not have website hosting than you don't have any place to store your website. Therefore, nobody will be able to see your website online. Impact Studios has been using a very reliable data storage facility for more than seven years called The Planet which is located in Dallas, Texas.
Benefits of The Planet:
One of the World's best networks
Maximum uptime
State of the art security, power, safety, and cooling systems
All systems designed to make sure the system remains uninterrupted
Top of the line technology to keep servers cool, secure, and up at all times
What does this mean for my website?
Using Impact Studios as your website host provider will ensure that your website remains online 24 hours a day/7 days a week without interruption. We can guarantee a 99% uptime for all of the websites hosted on our server. Occasionally throughout the year there are minor updates and routine maintenance events that happen which cause our server to be offline. Usually the downtime is no more than one hour, happens in the very early AM hours, and only occurs one or two times per year. We try to make all our customers aware of any downtime a few days ahead of time when we receive notice from The Planet.
What's included: Sure Startup Package
1000 megabytes of website storage including email accounts
Unlimited email accounts, email forwarders, and web mail access
5000 megabytes of total monthly transfer or bandwidth
All the benefits of The Planet data storage facility mentioned above